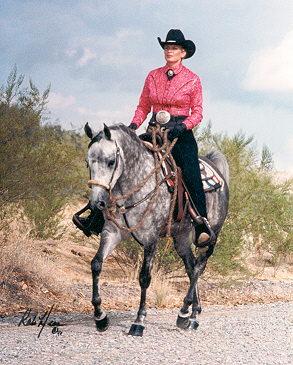 "RCK Austintatious+/"
(LF Austin x Shilos Seriline)
This gorgeous daughter of LF Austin won, won, won...she was a multi-champion at halter, and Regional and National Champion in performance. Her breeders, Roger and Charmain Aune knew she was special the day she was born. Roger says he remembers sitting in the stall for several hours after she was born...thinking that he had never seen such a beautiful baby!